Taking stock of diverse critical landscapes
The elevations, sub-climates, topology, vegetative cover, flora and fauna and human-wildlife situations in the various critical snow leopard landscapes differ from each other. This means that even the landscape approach cannot be a uniform one for all of them, but must be tailored to the conditions and challenges of each region.
The project is a landscape-based strategy for the high Himalaya, an area where wildlife values are pervasive, and so is the human use. This leads to a large human-wildlife interface which cannot be managed by the protected area centric approach alone. There are major and emerging threats to biodiversity in the region which include land for infrastructure development, harmful practices of mass tourism and production sectors and an increasing livestock grazing pressure on rangelands. The landscape-based strategy recognizes the need to participatively plan at scale, and conserve with the support of all stakeholders, that include the local community and government agencies active in the region.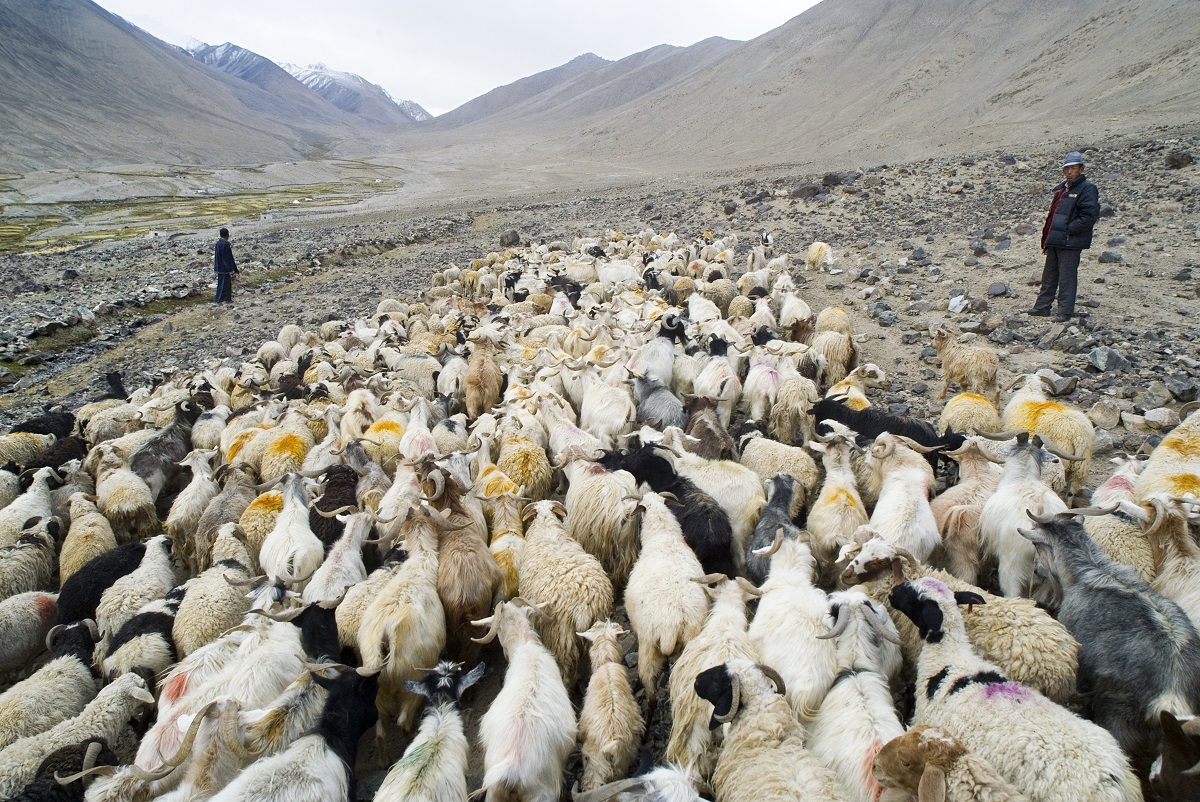 Changthang Plateau in the Upper Indus Landscape in Biogeographic Province 1B (Eastern Ladakh), with elevations ranging from 4,400 – 6,000 m. Consists of alpine dry scrub, desert steppe, marsh meadows and water bodies. The landscape is contiguous with Tibetan plateau. Key faunal assemblage comprises snow leopard, blue sheep, Argali, Tibetan gazelle, and Tibetan wolf.
Lahaul-Pangi (Himachal Pradesh)
This landscape forms the upper catchment of Chandrabhaga (Chenab) river and is flanked by Pir Panjal and Greater Himalayas in the south and north respectively. The mean elevation ranges from 3,000 – 5,500 m. The landscape area harbors scattered sub-alpine conifer forests. Alpine dry and moist scrub and Alpine mixed pastures also occur in the landscape. The snow leopard, brown bear, Asiatic black bear, blue sheep, Himalayan ibex, Himalayan tahr and Himalayan musk deer are the characteristic mammalian fauna.
The higher altitudes of Kinnaur district especially the alpine areas adjacent to Spiti and Raksham Chitkul represent important wildlife habitat, bio-corridors and junctions of biogeographic provinces.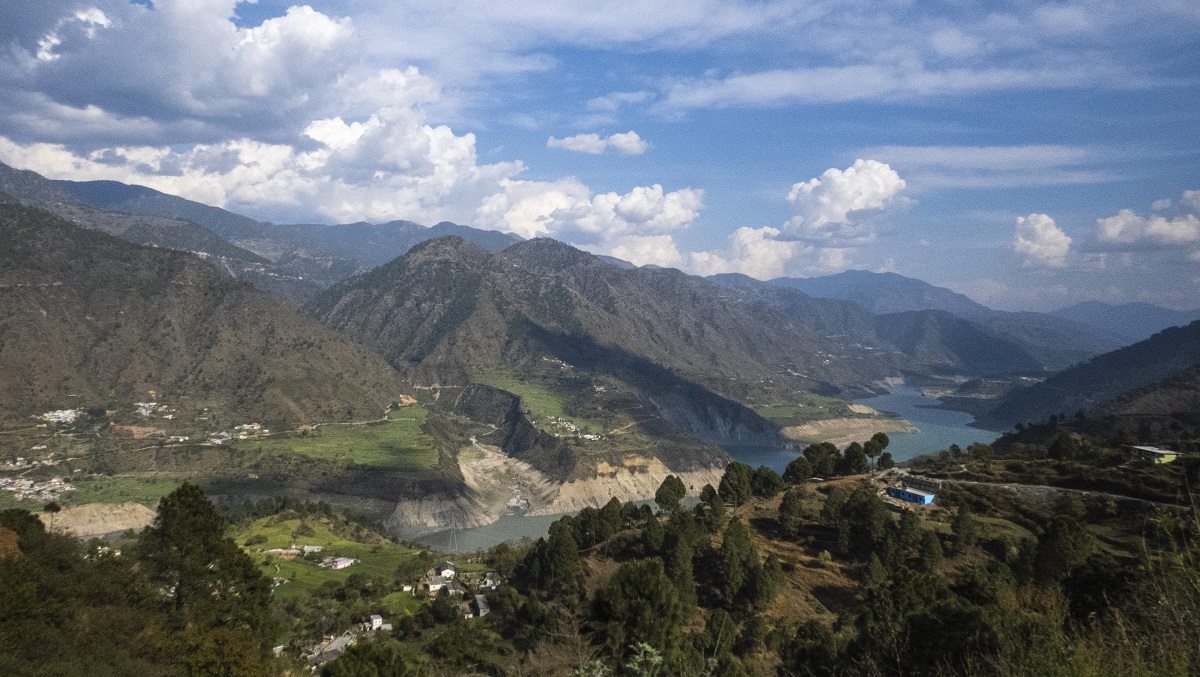 Gangotri-Govind (Uttarakhand)
This landscape lies in the upper catchments of river Ganges and Yamuna. Upper parts of Gangotri National Park lies in the cold arid region while outer flanks of Gangotri as well as Govind represent cool temperate and sub-alpine forests, alpine moist meadows and glaciated, extremely rugged and broken areas. Altitude of the landscape ranges from 3,000 to over 6,000 m. Mixed conifer forests of blue pine, deodar and birch are in sub-alpine areas. Within Gangotri landscape there are riverine scrub and dry alpine scrub that are replaced by alpine desert steppe. Typical faunal assemblages in this landscape include snow leopard, Himalayan must deer, blue sheep, goral, and black and brown bear.
Khangchendzonga-Upper Teesta Valley (Sikkim)
The landscape extends from Khangchendzonga national park in western part of Sikkim and upper catchment of Teesta and the Tso Lhamu plateau in the north. Valleys of Lachen and Lachung are included in this landscape. Altitudinal range of this landscape is from 3,000 to over 7,000 m. Khangchendzonga and the upper catchment of Teesta river represent some of the pristine temperate broadleaf and mixed conifer forests with rich understory vegetation dominated by bamboos which form excellent habitat for red panda, Himalayan must deer, Asiatic black bear and serow. Alpine habitats in the western part of the landscape are narrow and more rugged and harbor snow leopard. Sikkim plateau (Tso Lhamu) represents one of the smallest biogeographic provinces in India, characterized by presence of Tibetan elements such as Tibetan gazelle, Argali sheep and Tibetan wild ass.

Biodiversity Conservation, Human Wildlife Conflict, Natural resource management, Alternative Livelihoods, Responsible Tourism, Land use and land use change